Enrolment Information
Enrolling as a new entrant at Lower Moutere!
Welcome to our school! We have an amazing environment for starting school! Please come and make yourselves welcome to visit our New Entrant Class, our teacher, Maureen Wilkinson and Principal in preparation for starting school!
We do encourage pre-school visits before your child starts school, as this helps them feel more familiar with the school environment before officially starting.
So – what will you see in the new entrant class?
The morning programme is very exciting as we run a unique programme known as 'Discovery Time'. This is an activity based programme that focuses not only on curriculum learning, but also developing key competencies – the skills that children need to be successful learners. Discovery learning will support your child to develop as a whole person – social, emotional, physical and cognitive, through the exciting opportunities that they will engage in quickly!
In the afternoons, the class will focus on Topic studies – just like the rest of the school, sports, school assembly, or any other event that may be happening at school. The day does have lots of learning – in really exciting and innovative ways!
During visits, your child may want to observe, or as is usually the case, join in happily. Parents/caregivers may stay if they wish.
Our new entrant class is well resourced, and provides an amazing environment for your child's start to school.
When you enrol your child, you will need to bring a copy of your child's birth certificate and immunisation record.
You are welcome to discuss any prospective enrolments with our Principal, Chris Bascand and we look forward to a long association with you and your family at Lower Moutere School.
Maureen Wilkinson - New Entrant Teacher
Chris Bascand - Principal
Starting at Lower Moutere School - More Information
Transition to School Visits - More Information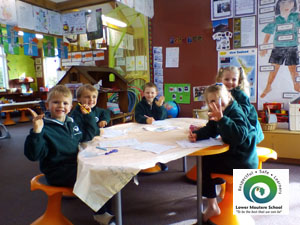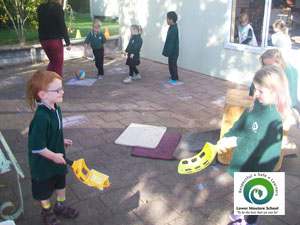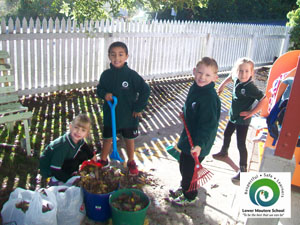 Enrolling at our school – Years 1-8
So you're not a new entrant …however are looking at enrolling at our school!
The process is really straight forward! Coming in to visit, phoning or even an email is fine. We are more than happy to talk you through what our school has to offer, and answer any questions that you might have.
When enrolling, you need to bring the following to the school office:
A birth certificate
Where possible an immunisation certificate
Any information that you have about medical conditions that your child may have.
Information from your childs previous school
Its always a good idea to have the books and other materials from the previous school
We will gladly show you around the school, introduce you to the class that your child will be in, and if possible, you can have a talk with your child's new teacher.
The Principal will always be available to talk with you too!
We look forward to welcoming you and your family to Lower Moutere School!